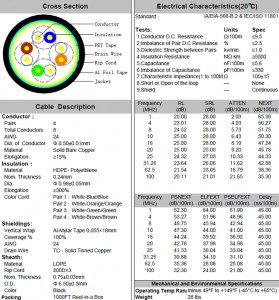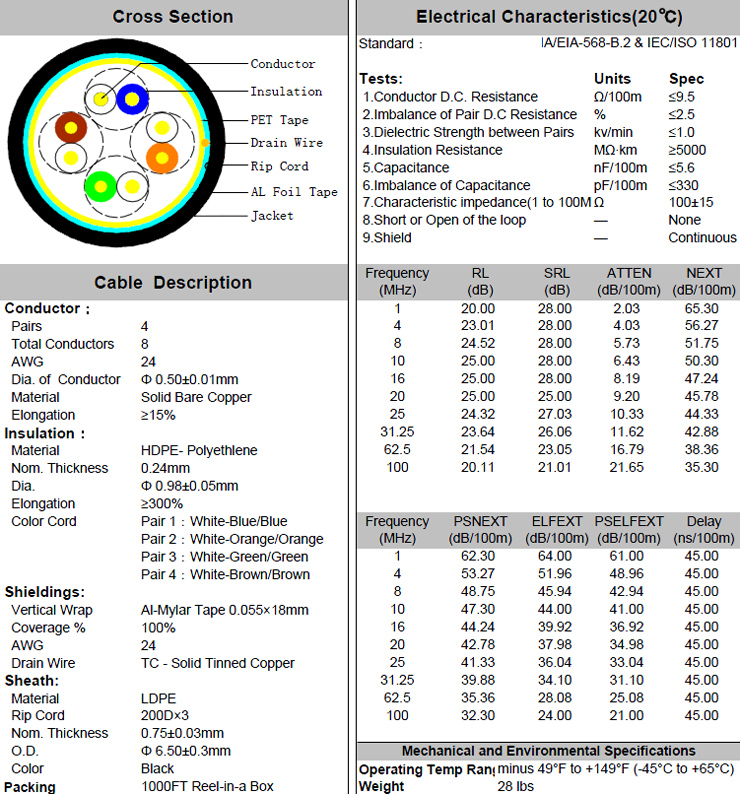 Shielded
DC-1021 is high quality outdoor FTP (Foil Twisted Pair) Cat5e cable. It features 4 Twisted pairs of 24 AWG wire with Al foil shielding and drain wire. Excellent for use in all outdoor applications of networking, data transfer and phone lines. It supports 10/100/1000Mbps.
$202.80 per 1000′ Spool
Additional Discounts apply to orders of 10 or more!