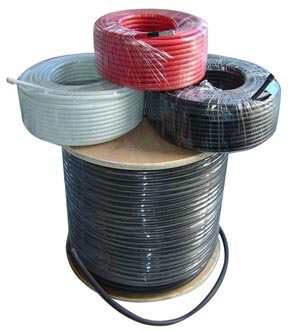 Wire Direct is your trusted source for surplus and new coax, cable, waveguide and fiber optic cable. Also available are accessories for all this wire. Centrally located in Peoria, Illinois for shipping advantages, Wire Direct uses a vast network of sources to bring you the best pricing & quality available.
Surplus wire is new wire that has never been installed, but typically has been sitting in a warehouse for some time. We carefully inspect all surplus wire to guarantee it equal in quality & performance as new. No used cable is included in this grouping. New wire includes excess inventory from various manufacturer's facilities.
All this means guaranteed savings to you, the wire buyer. Every attempt is made to deliver pictures, specifications, and a BOM prior to the sale. Customer satisfaction is guaranteed. Wire Direct reduces the risk that many wire companies have created over the past.
Some inventories are sold and shipped from their originating location to save you the cost of shipping to Peoria. Wire may ship from one location and accessories from another..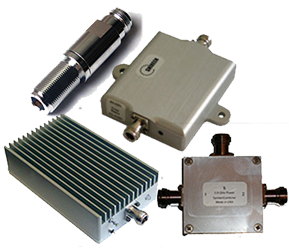 Accessories include: connectors, grounding components, surge protectors, lightning protectors, arrestors, and suppressors, splitters, diplexers, DC blocks, jumpers, filters, amplifiers & boosters, frequency dividers, converters, doublers, mixers triplers, and synthesizers, plus much more.
By purchasing excess inventories of new wire, Wire Direct means savings to you and your company.. Surplus wire represents a typical 20% – 60% savings over conventional sources. Let Wire Direct work for you…